Cup Cakes, Mini Cakes, Cake Pops or Cake Shooters. Alternate wedding cake inspired deserts are becoming a popular trend in Weddings these days. If the traditional wedding cake is not for you let us take you through a visual tour of some really beautiful and innovative alternatives that might just work for you.
These romantic Strawberry and Champagne themed cupcakes are perfect for weddings. Especially if you are getting married around Valentine 's Day.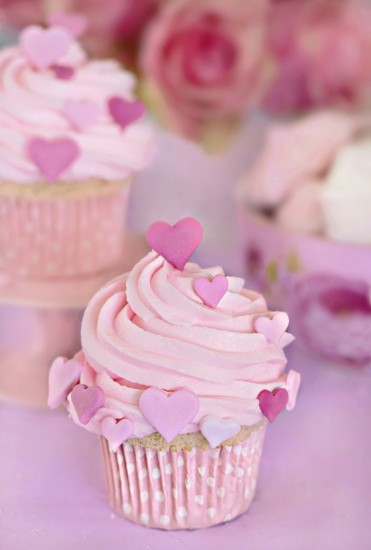 These Chic 'I Do' cupcakes from http://www.cottonandcrumbs.co.uk/ are so beautiful. The lace wrappers add a delicate touch as does the soft color palette.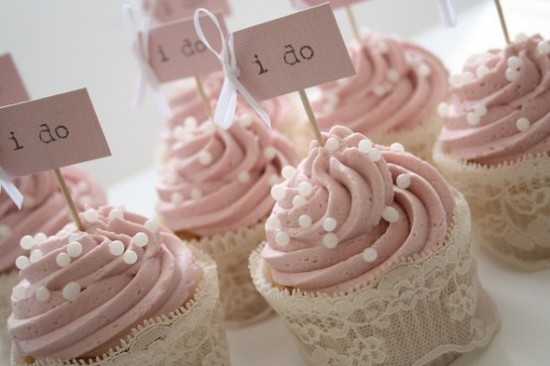 The Peacock theme is very popular in weddings. This beautiful cup cake will not only fit right in but will definitely draw a lot of oooh's and aaah's from your guests.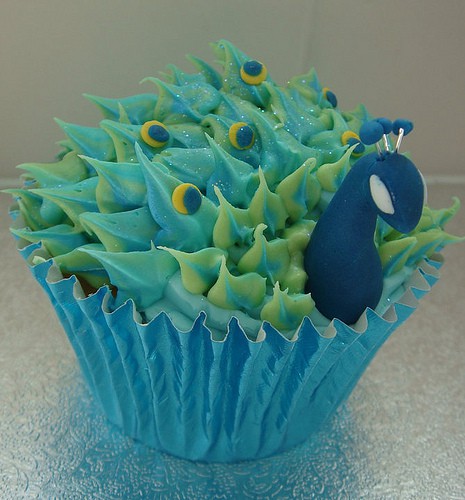 Peggy Porschen is known for her absolutely breathtaking cakes. If you are getting married and are searching for the perfect wedding cake read her blog for inspiration http://www.peggyporschen.com/blog/new-peggy-porschen-patisserie-wedding-cake-collection/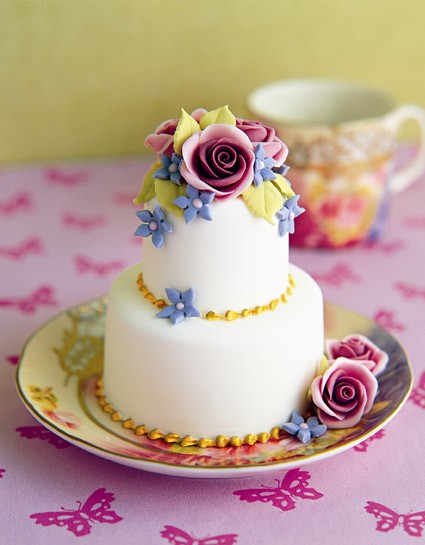 Rachelle made this cake inspired by bollywood. A fantastic mix of bright and vibrant colours makes these little cakes into edible jewels. To know more about Rachelle visit her at http://www.rachelles.co.uk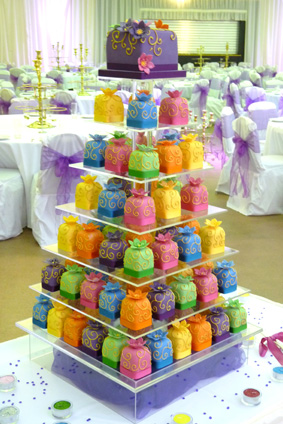 What are cake pops?
They are Perfect bites of your choice of cake mixed with icing and covered in a hard chocolate shell.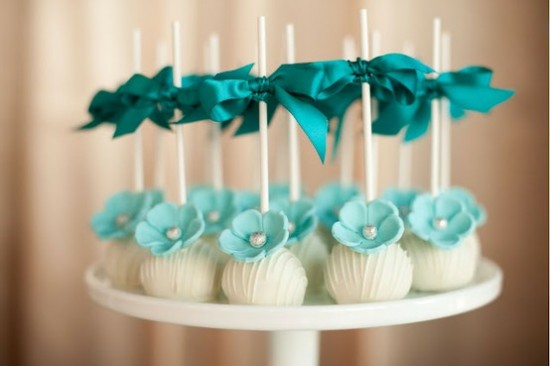 A beautiful table full of colorful and fun pops would be just the thing to get everyone's attention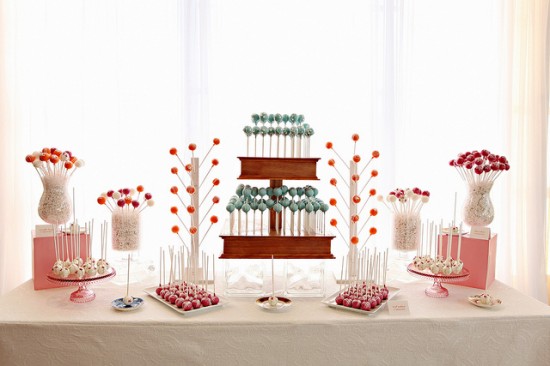 These little cake shooters are a great way to have the traditional taste of cake at your reception without the traditional wedding cake!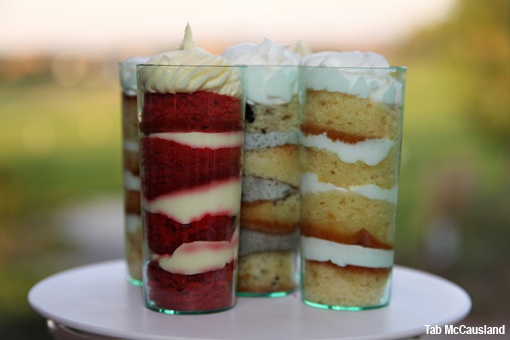 A delicious mixture of pound cake, lemon curd, blueberries and whipped cream they make the perfect shooter for your wedding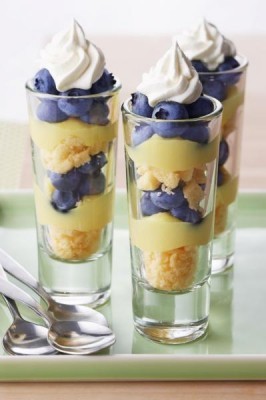 Why stop at one? Mix and match your favorite cakes and get the best of everything