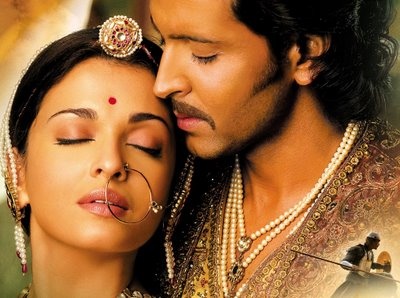 We just want to sigh when we watch Aishwarya and Hritik long for each other in this Sixteenth Century love story. This movie continues to be a feast for the eyes especially if you are planning to get married. A visual treat with its wonderful sets, beautiful clothes, bold chunky jewelry, subtle make up and of course A.R. Rehman's melodious songs.
The biggest show stopper from the movie is the ornate jewelry. It has become a signature style in its own right. Ask any jeweler for Jodha- Akbar jewelry and out come the big, larger than life, chunky jewelry. One can only imagine the wow effect it has on the wedding guests! The bride stands out as the quintessential Indian Princess straight out of her favorite bollywood movie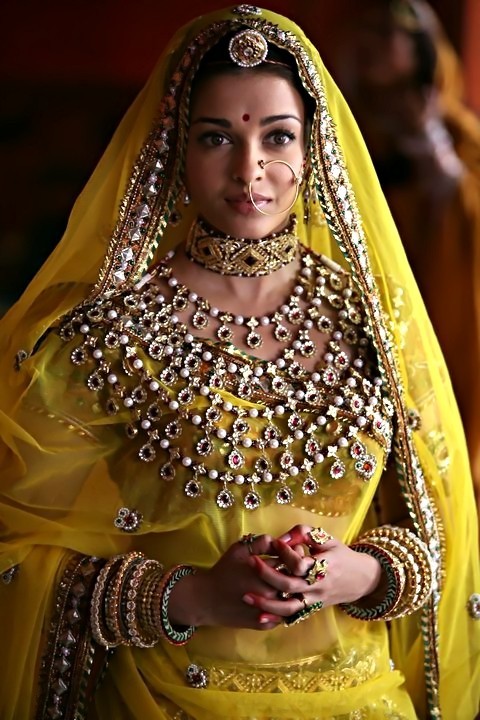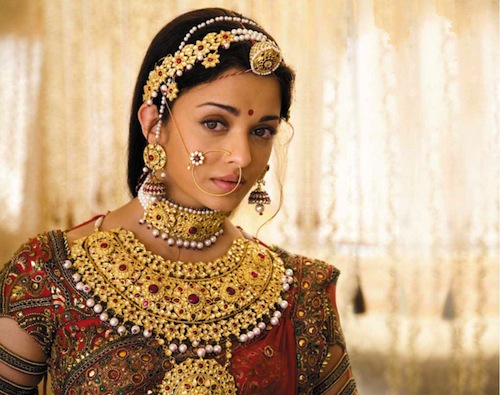 Neeta Lulla was instructed to create a look that would be believable to the audience.  The result was beautiful Rajasthani weaves with warm tones of saffron, emerald, copper, brown, and henna red costumes that she designed for Aishwarya. These outfits have become so popular that entire trousseau's have been designed after her costumes in the movie.
For the Groom, Hrithik Roshan's royal attire of a Mughal king, inspired the long Sherwani with intricate embroidery, matching long necklaces and open necklines instead of the traditional Bandhgala's (closed necks).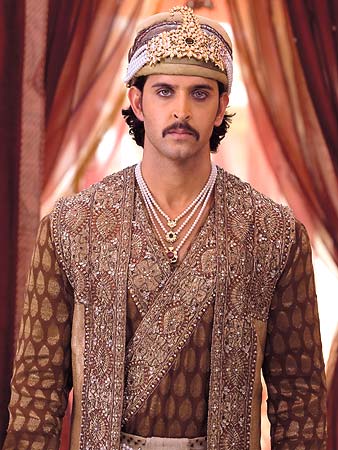 More grooms started wearing jeweled turbans/safa's after this movie.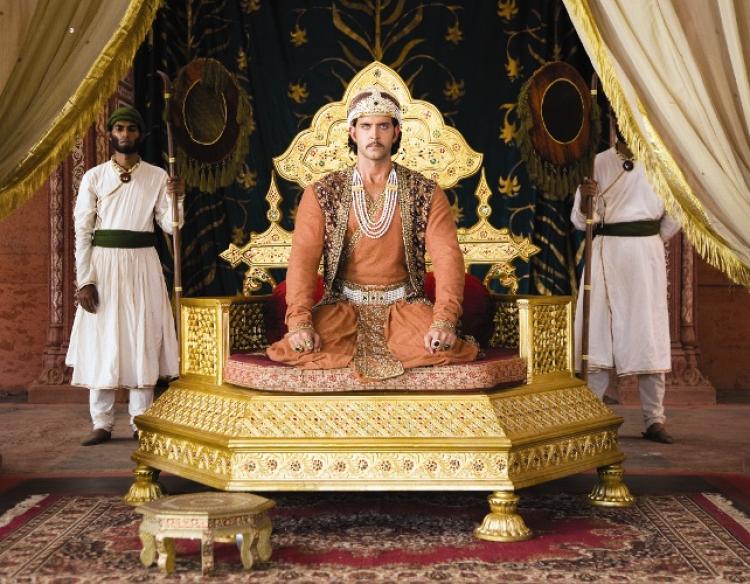 The timeless inspiration that this romantic movie brings to weddings continues to be so popular that even years after its release it is still the most requested theme.