Now that the pandemic is in our rear-view mirror and we all adapt to a new normal, couples have started to plan their wedding with trepidation mixed with cautious excitement. Everything about the way weddings once were has been affected, from venues and service levels to food and entertainment, and everything else in between. There is now a clear distinction between pre and post COVID weddings.
As the world collectively hits the resume button the 'wedding boom' is affecting couples in more ways than one. If you are just starting to plan your wedding or feeling overwhelmed by all the change and chaos then this article is just the thing you need to handhold you through the process.
Higher costs, more than just inflation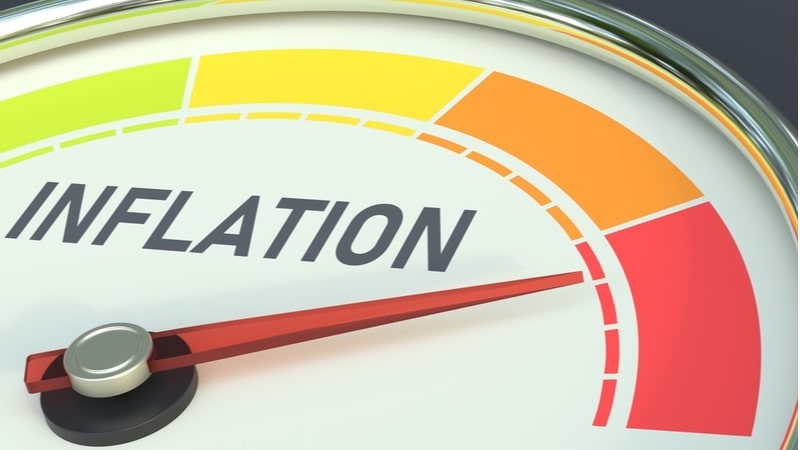 Rising inflations, the combination of cancellations and supply chain shortages caused by the pandemic have necessitated raising the prices for most vendors as they struggle to recoup lost revenue. The wedding industry was one of the first to be hit and among the last to recover from the pandemic it has meant that a lot of people have had to start over from the scratch.
How to keep your wedding budgets in check in the current scenario?
Choose less popular dates: India's wedding season is dictated by auspicious dates. Steer clear of these dates if possible. Everything from your venue, food, décor, makeup and photography can end up costing exponentially more during these periods.
Cut down the number of events or combine them: Each event comes with its own individual costs from the venue, food and décor to name a few. Combining events like Mehendi and Sangeet or wedding and reception can cut down your costs significantly.
Look for interesting off beat venues: Instead of a high-end hotel in the heart of the city opt for a venue on the outskirts to get better deals. Keep an eye out for interesting spaces that could be a quaint farmhouse or a garden, amphitheater or wedding hall.
Reduce taxes: The tax component at a 4 or 5 star hotel is usually a lot higher compared to an alternative venue. Make sure you look into this one detail that alone can save you a significant amount.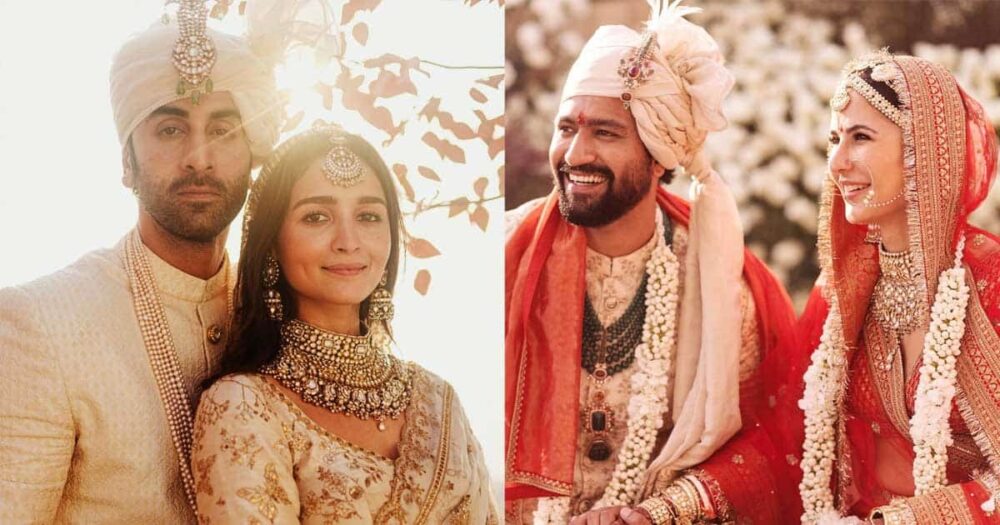 Trim down the guest list: Take cue for Katrina Kaif and Alia Bhatt's intimate celebrations. Remember if there is one thing that we have all learned from the pandemic is the desire for human connection and to celebrate with loved ones, no matter what that celebration looks like as far as the ones that truly matter are present at your most important day that's all that counts.
Venues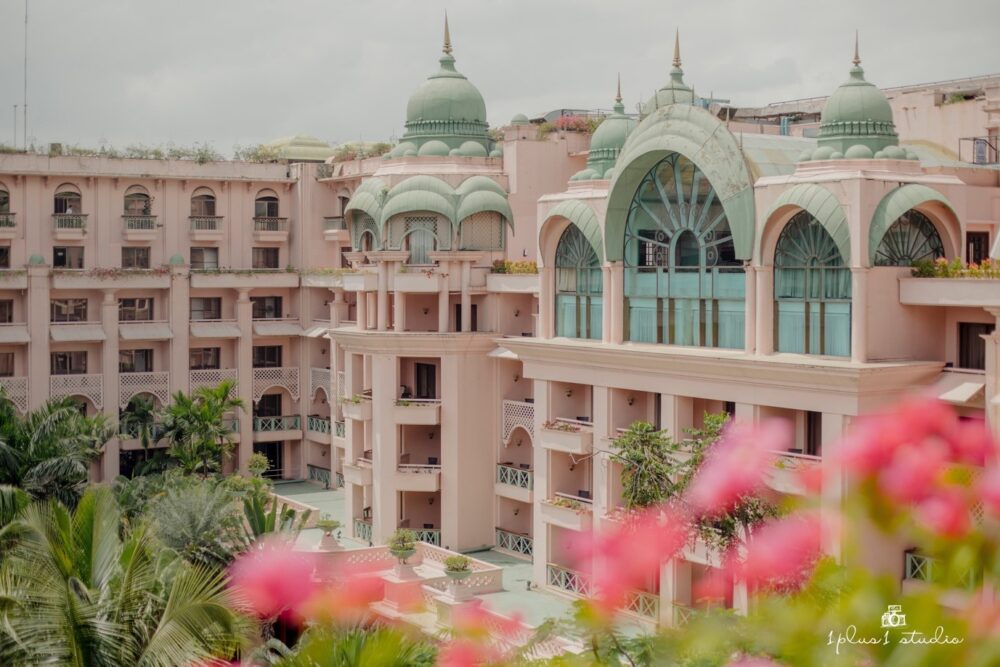 With a backlog of two years where all celebrations were on pause, to couples who kept putting off their wedding date until it was safer, everyone is now relishing in the excitement of getting family and friends back together again. The demand that this has created for venues are at an all-time high especially during auspicious wedding dates when places are getting booked up to a year in advance.
Hotels now insist that you book a minimum number of rooms if you want their gardens and ballrooms. This is not a problem if you are organizing a destination wedding, but it gets challenging for couples who are either on a budget or getting married locally and don't have room requirements.
The best way to counteract this challenge is to –
Look for alternative venues like farmhouses, wedding halls, garden spaces, etc.
Wait until closer to your wedding date. Usually if hotels have not sold the space a month or two prior to your wedding date then they might be willing to give you just the banquet/garden spaces.
Ask your priest for plenty of date options. Keep in mind when you are venue hunting that the corporate as well as government sectors are also making up for their lost events. Stay away from dates when there are huge conferences going on, especially in metropolitan cities.
Contracts
There will be more contracts and they'll look different. When it came to force majeure, postponement, and cancellation, no one had imagined that there could be such an unprecedented global event that could bring the world to a complete halt. The contracts were written with individual 'Act of God' type events like a flooded venue or just one couple choosing to cancel their wedding. When COVID first hit, there was a scramble to try to figure out the fine print, and the best way to move forward. The pandemic has taught wedding vendors to recreate their contracts to better protect them in cases of emergencies.
Our advice is to read the fine print carefully. Ask for flexible cancellation policies. While no venue or vendor will return your advance, they should be open to shifting the dates in certain circumstances and giving credit notes.
Food and drinks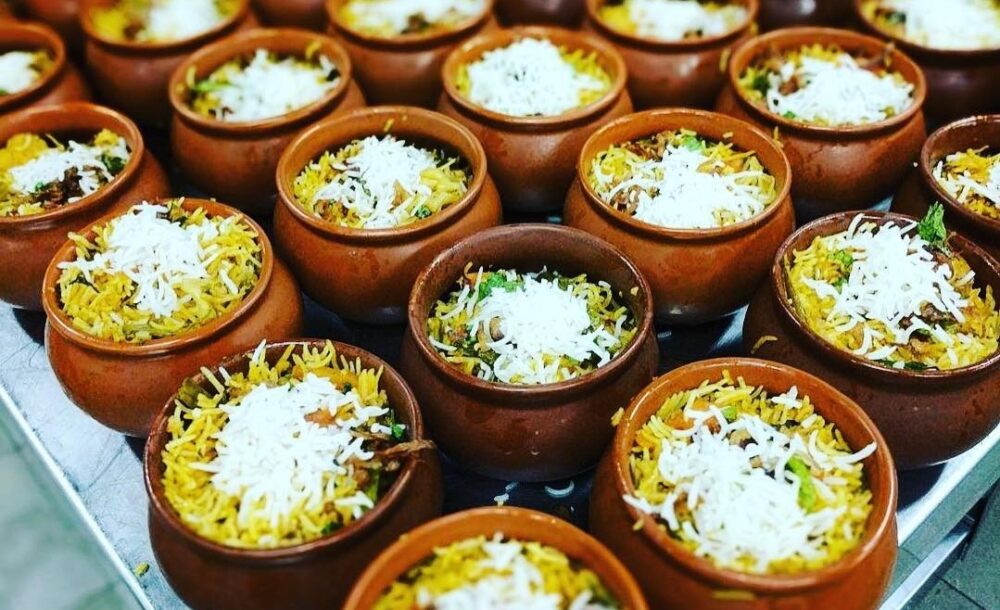 While delectable food is still one of the most important details for Indian weddings, the manner in which dishes are prepared and served follow a lot more stringent safety precautions. Expect UV plate sterilizers and individually packed cutlery and glasses. Most caterers have their staff wearing PPE kits along with masks, gloves, shoe covers and face shields.
Self-service buffets now have dedicated food handlers serving food items to guests instead of multiple guests touching the same serving spoon. Wedding menus have a greater emphasis on wellness-oriented food sections for healthier meals and a greater level of immunity.
Live streaming for family and friends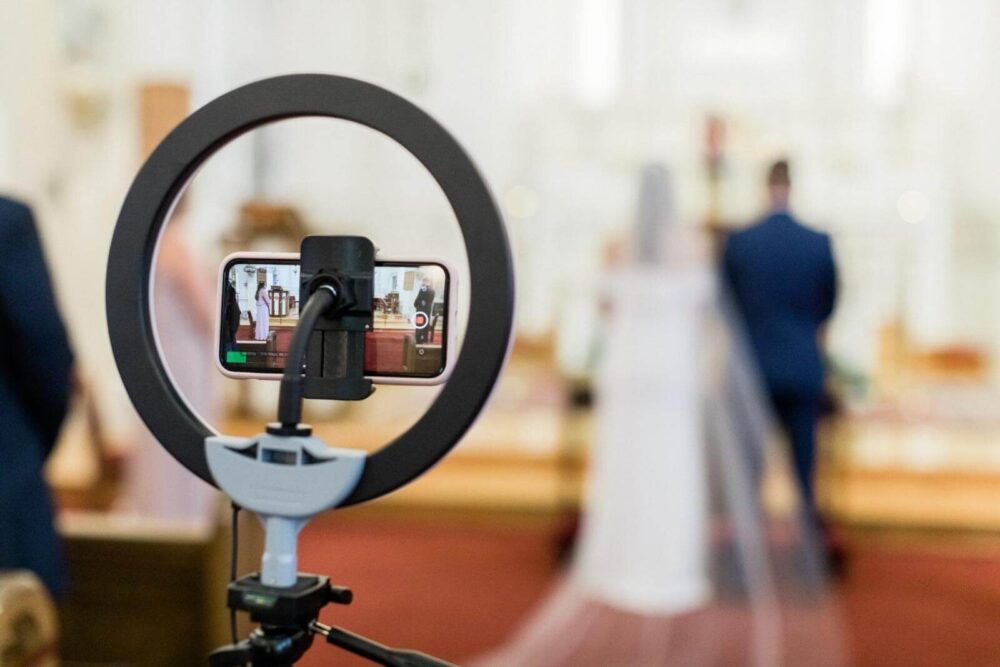 The rise of wedding streaming for loved ones tuning in from afar has become a must. Obtaining visas is still a challenge, ticket prices are sky rocketing, older guests are still uncomfortable with travelling or with large gatherings thus making live streaming more of a necessity now than a novelty.
Open-air venues rise in popularity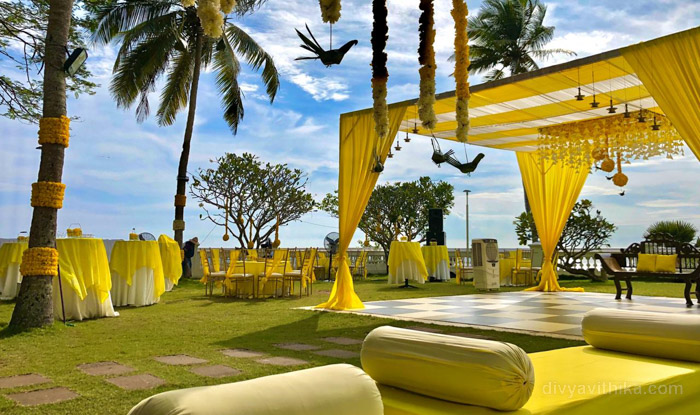 More and more couples are looking for venues that are open spaces like gardens or well-ventilated spaces.
YOLO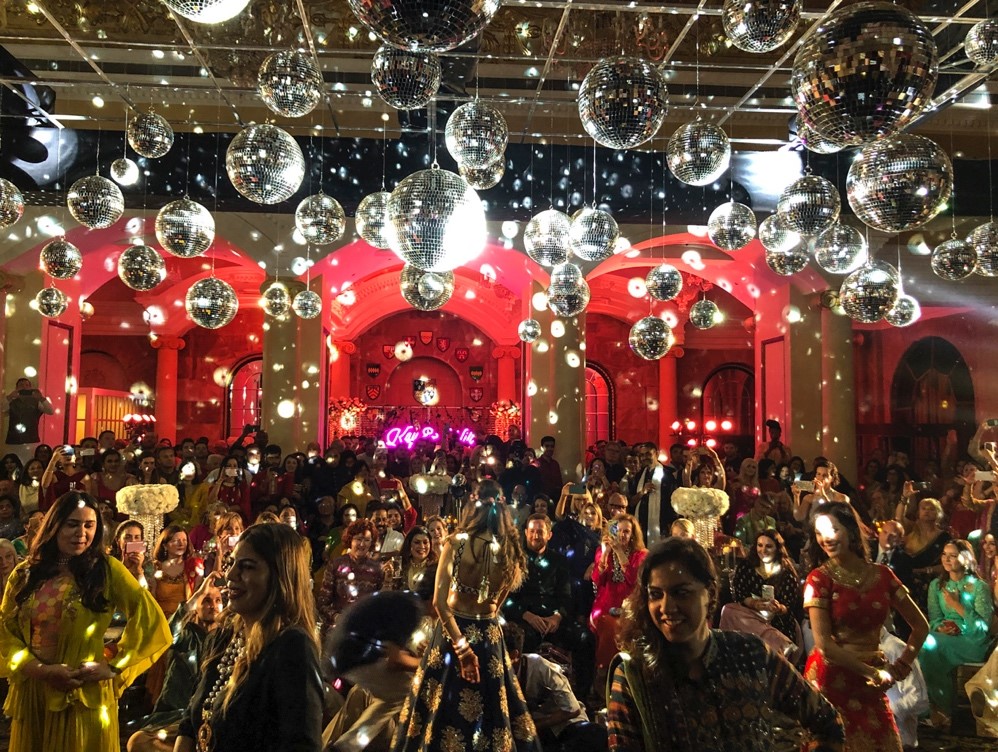 The term YOLO – You Only Live Once, has taken on a whole new meaning. 2022 wedding trends show that millennials have started splurging on their weddings, and who can blame them. Now, more than ever, people want to celebrate life after so many months of doom and gloom.