Divya Vithika Wedding Planners is a full service Wedding Planning company founded in 2009 and based in Bangalore, India. We have the joy of helping families realize their vision of a beautiful wedding. We work round the clock so our clients can enjoy their wedding and avoid the many problems that can occur.
While we have handled many high profile and NRI weddings, we equally enjoy planning smaller scale creative weddings. We have experience across a wide range of backgrounds and budgets. We are familiar with the customs for most castes and religions.
Fun fact: We first met in 1998 when Divya was the reigning Miss India and was passing her crown to Vithika, the new Miss India. We remained friends and in 2009 brought together our varied experiences to found Divya Vithika Wedding Planners.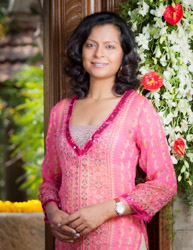 Divya Chauhan
Divya has been planning weddings for the last 10 years. Prior to this she was designing and organizing corporate events for 8 years which proved to be invaluable experience to organizing weddings. Prior to this Divya was a professional model and won Miss India Asia-Pacific 1997 and 1st Runner-Up in Miss Asia-Pacific 1997 where she experienced being a part of many high profile events. Divya has modeled extensively for top designers like Ritu Kumar, Jatin Kochhar, Hemant Trivedi, Ashish Soni, and Anjana Bhargav. She has anchored and hosted product launches and corporate ceremonies. She is from Delhi and has been living in Bangalore 16 years now with her family. Divya also completed a Masters in Business Studies (MBA).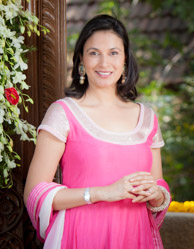 Vithika Agarwal
Vithika has been planning weddings in India for the last 10 years. Prior to this she lived in Los Angeles for 7 years where she was VP of Business Development for a 3000 people, publicly traded animation company DQ Entertainment where she experienced the organization and standards expected in western business. Prior to this she was a professional model and Miss India Asia Pacific 1998 and experienced being a part of many high profile events. Vithika met her English husband Joseph Cairns in Los Angeles and in 2004 with meticulous detail and planning Vithika organized her dream wedding in Jaipur, India. Since then Vithika and Joseph moved back to Bangalore and made a home for themselves where they now have a 7 year old son.
Our team. We have an extensive team of fellow coordinators that accompany us for each wedding depending upon the scale and requirements of each event. Weddings bring us sheer joy and we can't wait to plan yours.
Read more about us here –
Useful articles (hopefully!) written by us –
Common Mistakes in Planning a Wedding
An Indian wedding budget – what to splurge on and where to save