Your wedding day, a momentous occasion that marks the beginning of a new life, will undoubtedly be the biggest celebration of your life. It's your chance to make lasting memories of your special day and impress your guests in your own inimitable style.
Indian weddings are known not only for their elaborate celebrations but also for their ornate settings, delicious food and other earthly extravagances. However big or small our budget maybe, most of us like to make it an event that will be remembered for a long time to come. "Marriage is not the end but the beginning of a life shared between two people". It is not prudent to start a new life with a debt.
With our experience as wedding planners we have made a list of the main items that are worth the price and where you can save without compromising on aesthetics or quality
Splurge on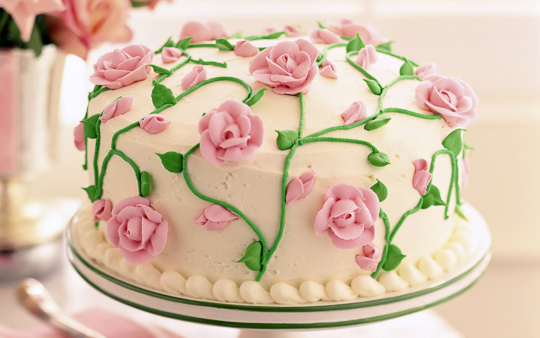 Food – The first word that comes to mind when thinking of an Indian wedding is food. No Indian wedding is complete without a feast to treat your guests. As a host of your wedding, you'll want to make sure that your guests have the best food possible.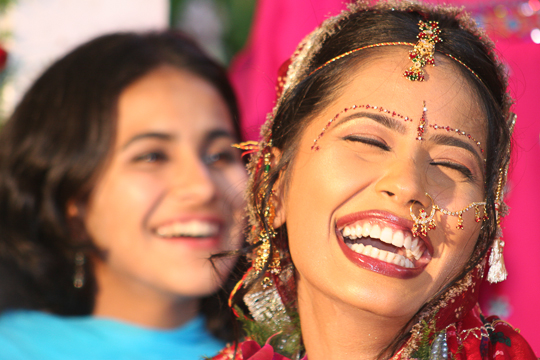 Photography and Videography – What better way to relive your special day with your loved ones for years to come. A good photo album will be a memoir that will evoke, each time you open it, the same emotions you experienced on your wedding day. These pictures are a cornerstone of what future generations look to as their legacy. It is extremely important that you have a good team of photographers and videographers to cover every detail of your wedding.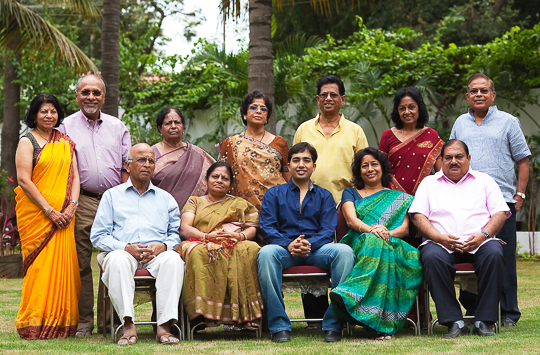 Hosting your guests – In a country that fervently believes in the old saying "Athiti Devo Bhava", we must uphold this tradition as best as we can not just because it is expected but also because our hospitality speaks volumes about our values. How far you go to woo your guests is completely your choice. Do you want to pay for travel, stay, clothes, entertainment and suchlike is one of the things you need to ask yourself keeping your budget in mind.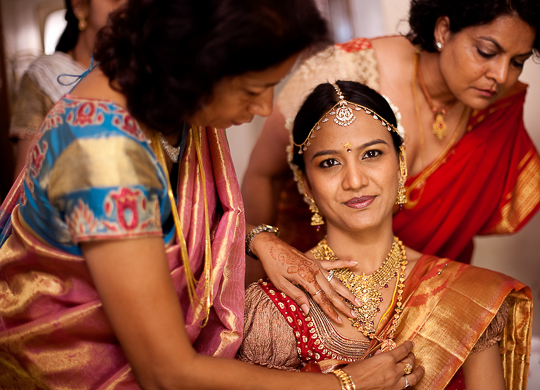 Jewelry – Jewelry plays an important role in enhancing the beauty of the blushing bride, more so when it has been handed down by the bride's mother or grandmother. A marriage is the perfect time for you to make something special that can in turn be passed to your future generations. Given that jewelry has not only been considered for the purpose of adoration, but also as a security in times of contingency also makes it an investment.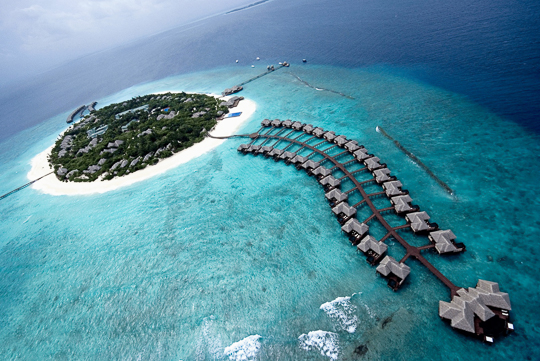 Honeymoon – This is one of those occasions in life that warrants being a bit more generous with your budget than you'd usually be. After months of planning, stressing and the hectic wedding celebrations it is nice to have some together time to look forward to. Soon you will be thinking of life ahead in terms of buying a new house, starting a family so this is probably one of those times when you can justify the cost.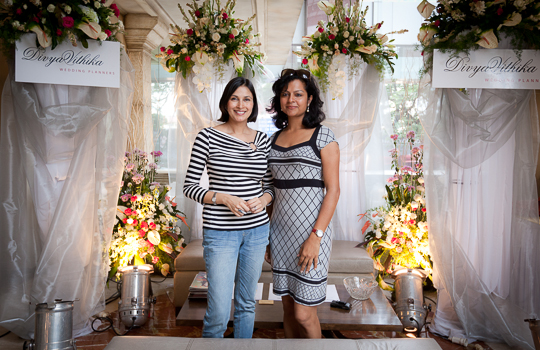 Wedding planners – As a new concept in India, wedding planners carry the misconception of being a luxury expense. Planning a wedding is stressful! The pressure on a family to have the perfect wedding is immense. Wedding planners with their industry know-how can help couples determine the best venue, vendors and creative ideas with their specific budget in mind. They also make sure that your event is handled to perfection and they bear all the stress so you can enjoy your celebrations with your guests without fretting about the countless little things that make a successful wedding.
Save on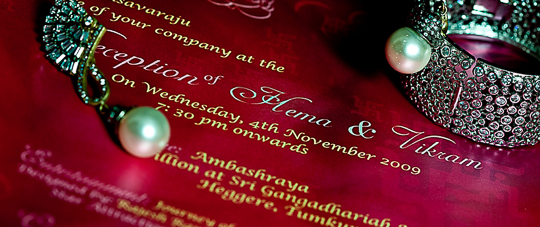 Invitations – While your invitations are the first thing your guests will see and it will set the tone for the wedding, with a bit of creativity and personalization you can make a beautiful invitation without spending too much money. Just by making an invitation that is not oversized or letter pressed you can save a lot of money and cutting down on the number of inserts can also help with the budget
Venue – In India you can choose anything from a five star hotel to a Kalyana Mantapa and everything in between. Select a venue that has a lot of character and built-in beauty as this allows you to create an ambience without spending too much more.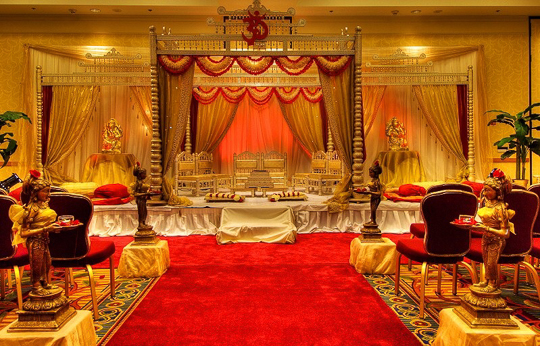 Décor –Using drapes and lighting with flowers can cut down on your décor budgets significantly. Add chair covers with beautiful bows to make your venue look dramatically different. In India, we have the options of using native flowers such as marigolds, roses, rajnigandhas and jasmines which are also very fragrant adding to the mood and traditional festivity…reserve the imported flowers like orchids, lilies and haliconea's for the more formal and western functions like reception and cocktail evenings. Flowers and drapes can be seen and appreciated in the daylight. For evening functions play with a lot of lighting and decor with lamps and lanterns instead of spending too much on flowers and drapes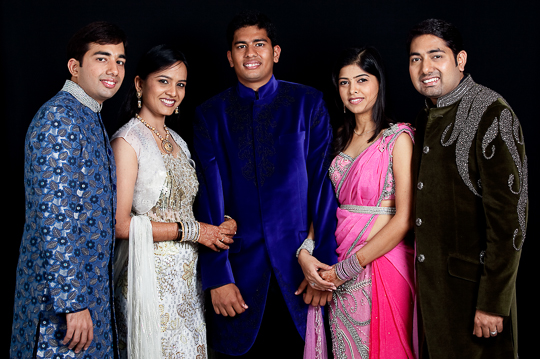 Clothes – There is no end to what you can spend on clothes for your wedding. While shopping, remember you will probably use your reception outfit only once in your life time. Emphasize less on designer's labels and more on the comfort, colors, patterns, fabric and cuts that looks good on you. You can either buy them off the shelf in a store or have them custom made by an upcoming designer. Remember you don't have to spend a million to look like a million.
Return gifts – It can be easy to overspend on return gifts simply out of generosity toward your guests. However, it is important to avoid this by setting a budget and thinking of value ways to save money. Remember your guests are there to celebrate your big day with you and really that's all that matters to them. Traditionally, families from South India present coconut, blouse pieces and beetle leaves to their guests whereas Marwari's tend to give sweets and money. If you have to follow these rituals find ways to make them cost effective.
The thing to remember is this is the celebration of union of two families and two people coming together. All that matters is that you enjoy your day.