The Taj West End is a lush property in the middle of bustling Bangalore. The landmark hotel located next to the Golf Club and across the Turf Club offers the real flavor of Bangalore with gardens being intrinsic to the overall experience. In co-ordination with WeddingSutra.com, Divya Chauhan and Vithika Agarwal spoke to Sanjay Sood, General Manager of Taj West End to know more about the property and how they create events to delight couples!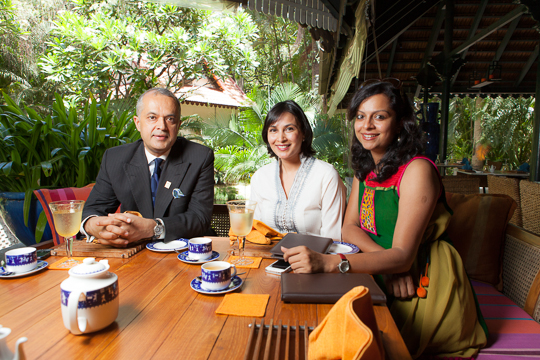 What makes the Taj West End so special?
The history, heritage and the whole environ the landmark hotel is set in. It's a private sanctuary, in the middle of the city, a place where you can unwind in the natural environment. It reminds people of the old Bangalore, the green Bangalore. There are enough venues within the hotel where guests can have different experiences without stepping out- like the spa or nature works. But most importantly, it has an ambience where you feel totally relaxed.
How many weddings do you host every year?
On an average we host around six weddings a month, so about sixty to seventy weddings a year. The weddings range from small gatherings to grand scale ones (maximum 500 hundred guests). The most preferred venues are the Ballroom and the Princess of Wales lawns.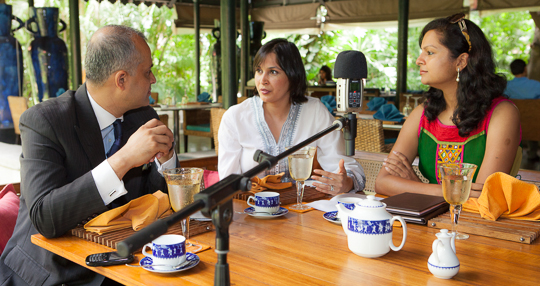 Tell us more about your clientele
A lot are from Bangalore, many NRIs and some from other places all over India. Usually it is the people who have some kind of relationship with Bangalore. Those who want to renew their emotional connect with the city and explore the heritage. Another factor that gives us the edge is our long innings. The parents who got married here want their children to start their married life here as well– carrying the good luck forward.
Food and cuisine, how is the offering from The Taj different?
Taj is associated with royalty so our menu and cuisine integrate this philosophy. We offer a wide variety depending upon the theme. The most popular are the cuisine of the royal palaces. For weddings, there are a lot of region-specific requirements and must-haves and must-avoids. So our chefs make all the efforts to keep every single requirement of a client into consideration.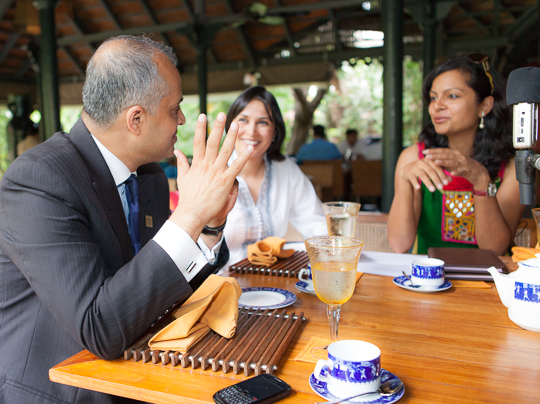 What are the other services that Taj offers apart from catering?
We have a dedicated team which arranges for interactions with other vendors like local designers, wedding planners, mehendi artists, band organizers. We also plan tours, activities outside the hotel if the guests have free time on hand. So we try to give them an experience, rather than just a comfortable stay.
What budget should clients keep in mind if they're planning a wedding at a premier property like yours?
It depends on the season and the vendors you have tied up with. But typically a room costs between 250 -350 USD and catering ranges between 50-100 and sometimes 150 USD. But we develop customized packages. The sales team sits with the client, understands their requirements to build a package to suit their budget. Clients should get in touch with us, depending on when they are getting married. Usually, December weddings are booked almost a year in advance.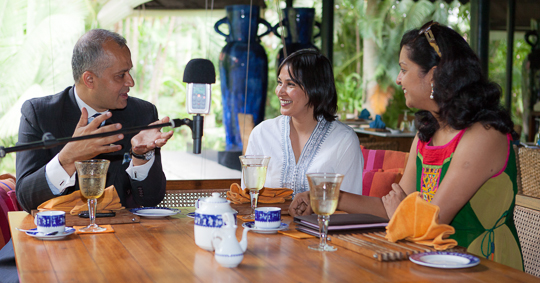 Do the clients have to work with your preferred vendors or they can have their own set of people?
Of course they can. We do not interfere with that process. But any new vendors have to agree to the rules and regulations especially while putting up the decorations, flowers, fabrics etc. We make sure that they work in tandem with our team so there is no miscommunication
Do you have restrictions like no-baraat on the premises?
Yes, we do because we do not want our other guests to be disturbed. We do help in organization of the baraat outside the hotel. And also provide carriages, cars or other assistance for the groom and party when they enter the premises to reach the specific lawn or venue.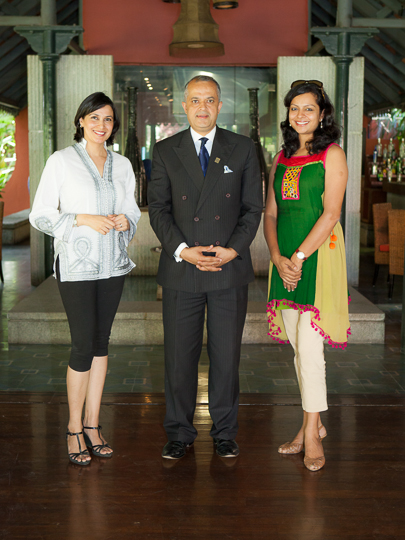 You have to do a balancing act between business clients and wedding clients. How do you manage the delicate balance?
Some people have a misconception (from the look and feel of our property) that we are not a business hotel. But in reality, we have a lot of business travelers who prefer to stay in a quaint place like ours. We keep two blocks reserved for the corporate clients so that they can stay peacefully and have their privacy even when a wedding is going on in the premises.
We have talked a lot about the property, now we'd like to know a little about you.
Well, it has been a fantastic journey—I've been with the Taj for 26 years. I've been married since 16 years and I have two beautiful daughters. In my long stint with the group, I have worked all over India- Kolkata, Bombay, Chennai and now Bangalore. The best part of working with The Taj is that you develop a lifelong relationship with the organization.
Photographs courtesy of Joseph Cairns, joseph@depthoffield.co.in