With the wedding season round the corner the one question that is on everybody's mind is "what should I gift the couple?" Sometimes in Indian weddings, customs dictate what and how much you gift during the wedding, but even if that's the case make sure you do a little something extra for the couple to make them feel special.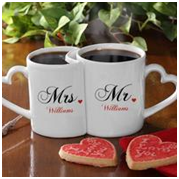 If you are indecisive about what to take as a present for the next wedding you attend, these questions should help you before you go on the shopping trip:
What is your relationship with the bride and/or the groom? – Are you related, close friends, acquaintances or colleagues?
What are they like? – Whilst the answer to this question will depend on how well you know the couple, it would help if you had a general idea of their likes and dislikes. Do they love partying? Are they travel bugs? Are they romantic? Do they have it all?
What kind of gift will add value to their lives and leave a lasting impression? – Electronics, experiences, traditional gift items, custom made or personalized
How much to spend? – "The excellence of a gift lies in its appropriateness rather than in its value." The amount you spend on the gift should be based on your relationship with the couple and/or their families as well as your budget.
Notwithstanding, whatever you choose as a present, a bit of creativity and thought will touch their hearts and leave an impression that will last long after the wedding is over.
As wedding planners, we work very closely with the bride, the groom and their families. We have interviewed many couples to identify what they would like as a wedding gift and here are some of the top answers:
Money – Yes it's true! Money is the number one gift that most young couples want. It gives them the freedom and luxury to use it as they see fit. It could be used for the honeymoon at their dream destination, down payment for a house, a car or something else that might be on their list.
Charity – Forgoing lavish and extravagant wedding gifts, Prince William and Kate Middleton set up a charitable gift fund in honor of their wedding. More and more couples are choosing donations to their favorite charities over traditional wedding gifts. When all or a portion of the wedding gifts are donations to worthwhile causes, the bride and groom are able to share the happiness of their wedding day with those in need and help make a difference. We can't think of a better way to start a new life that to receive heartfelt blessings.
Gold/silver – Among Indians Gold and Silver are considered auspicious as a wedding gift. A coin, some jewelry or an idol of a god especially Lord Ganesha are some of the most popular choices for weddings
Honeymoon package – Newly married couples would love to go on a honeymoon. Unfortunately, not all can afford a pricey tour package. Usually gifted by a close family member a honeymoon package makes for a wonderful wedding gift, and has always topped the list of wedding gift ideas.
Some of our favorite gifts are –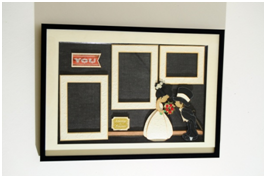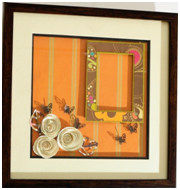 Photo Frames. One of the most popular gifts here's how to do it with a twist. We have gifted the wedding invitation framed as gift and it has been really well received. We also like to personalize a photo frame based on the personalities of the couple. Thanks to designer fotoframes that this is possible. www.facebook.com/DefignerFotoframes/photos_stream
Watches. Indian themed watches from Titan make for a great gift. We are fans of the Raaga and Bandhan collection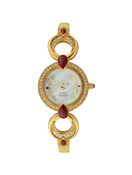 Gift Baskets. Gift baskets are one of our favorites to give because we can pick out everything individually, and there's nothing more delightful than getting a basket full of themed goodies to pick through. We create a gift basket full of personalized stationery for the couple. We usually put in thank you notes so that the couples have them ready to thank all their guests for the presents, personalized gift tags, post it notes and some note cards. www.templetreepaper.com is a favourite place for us to order our stationery.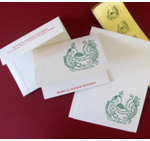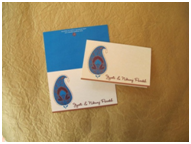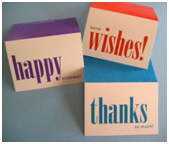 While gifting art can be quiet risky we have never gone wrong with these one of kind kettles from www.artbyaarohi.com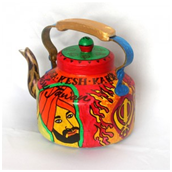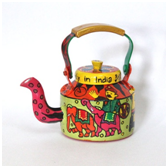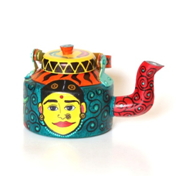 Cheers. With a selection of Indian and foreign wines now available in India they make for a wonderful gift. Add a bottle of wine with wine glasses that you plan on gifting. Complete the gift with some crackers and cheese. www.fwmclub.com is a great place to buy some fine wines in India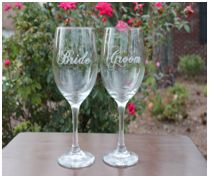 Gift an experience. These days many couples have been living on their own, so they don't need to set up an entire household—in fact, they may be merging two. Give them a special treat they can enjoy together like a cooking / bartending class, a dinner at their favorite restaurant, a couple's massage or dance classes www.excitinglives.com has some pretty cool selections in most major Indian cities
Bath Products. Towels can be an incredibly useful and inexpensive wedding gift. Add some bubble bath or some beautiful soaps to make the gift complete. Personalize it with monograms. www.yebhi.com has a good0 selection of towels to choose from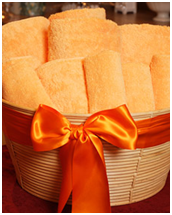 A little practical advice that makes the gift a complete package –
Ensure you have the price tag removed from the gift
Make sure you put a gift card on the package as well as inside the gift. It is really sad when you go through all the trouble of buying a beautiful gift and the couple have no idea whom to thank.
It is always a good idea to send the gift to the couple's house. We have all heard innumerable stories about gifts getting lost at the venue since there is no security or getting damaged in transit. But for any reason that you have to take your gifts to the venue especially if it is money write an account payee check to ensure that the couple receives your good wishes.
Gifts have such an amazing feel good factor about them that the experience of unwrapping and finding what's inside the package is exciting. Some gifts leave an impression on our hearts long after the wedding is over.
We would love to hear from you. Tell us about your favorite gift stories from your wedding or something that you gifted to a couple and why was that gift was so unique.