Here's what you need to know about postponing or canceling your wedding due to coronavirus.
The world changed overnight even before we could grasp what was going on. It was peak wedding season when we heard whispers about coronavirus that soon grew into a noise that was hard to ignore and not long after that the world came to a grinding halt.
Couples who got married just before lock down were immensely lucky, but what about those who had paid for everything and the weddings were to take place soon. Where does this lock down leave them? Can they get refunds and start all over again, when can they safely start planning again? Then there are clients who have weddings booked as far out as November and December. Should they still go ahead with their plans? Will guests travel to attend? Will it be safe enough?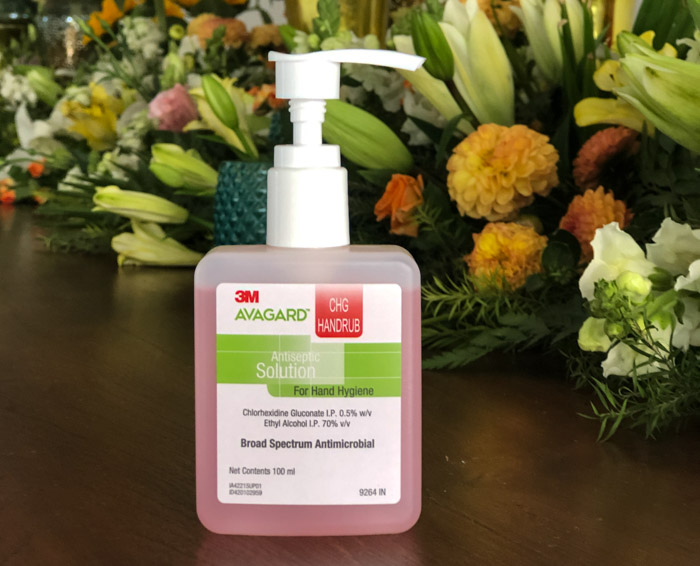 We don't have answers to all these questions. However over the past few weeks we thought hard about the next steps to safe guard the interests of our existing clients as well as accepting future bookings. Below are scenarios that most couples planning to get married this year are facing and here's our advice to them.
If you plan on going ahead with the wedding as planned:
If you have wedding dates set in the near future and, perhaps for auspicious reasons, you absolutely want to stick to these dates we suggest you have a registered marriage and postpone the celebrations with your loved ones until it is safe to do so.
If you have a wedding planned towards the end of the year and you are restricted by family and work related factors to still go ahead with the wedding as planned, we suggest you scale down the guest list, cut down the number of functions and make the wedding a simpler, more intimate and meaningful affair. Do make sure that there are no government restrictions at the chosen venue on social gatherings before you move ahead with the plans. Politely advise and request your guests if any one of them is feeling unwell not to attend the wedding.
Another category of people you will need to be sensitive about are the elders in the family. For most Indian families and couples the blessings of their grandparents and elders during a wedding is not just cultural but an emotional aspect. During this time of COVID 19 care should be taken that they don't have to travel long distances by flights or otherwise as they are most susceptible to health risks.
If you plan on cancelling the wedding:
Most venues, vendors and planners have a force majeure clause in their contracts because of which they are not under legal obligation to return advance payments. However it is the first time mankind has faced a situation so unprecedented. Every vendor will hopefully do the right thing and help you minimize your loss by either refunding all or a fair share of what you paid them. It is completely understandable that you feel upset, frustrated and annoyed at having to not only cancel the most precious celebration of your life but also lose a lot of money for no fault of yours.
At such times its best to not let emotions get in the way. Discuss with your vendor calmly and come to a middle ground solution which is fair to both sides and helps minimize the losses at both ends.
If you plan to reschedule your wedding:
If your wedding was scheduled during the lock down then there is no choice but to postpone the wedding. In which case,
1. Find another suitable date. Speak to family, the priest and loved ones who will travel and come up with a date that is convenient for everyone.
2. Speak to your venue first and check availability for the new date. While venues might not be in a position to refund your money they will try their best to accommodate your new dates and transfer the advance towards that.
3. Speak to your wedding planner for their availability. At Divya Vithika Wedding Planners we are giving priority to our existing clients who will need to reschedule to next year before signing up with new clients.
4. If you don't already have a list, start a list of all the vendors you have made advance payments to. Designers, decorator, caterer, photographer, makeup artist, etc. When reaching out to vendors about postponing your wedding, we recommend that you email them. That way, you'll have a written record to refer back to and it'll be a lot easier than trying to remember what you agreed with some many different vendors on phone call conversations.
5. Make sure you agree with them that your dates might change again if the situation on COVID-19 doesn't improve or in the unfortunate case that one of you might test positive.
If you are still unsure about what to do:
Many couples who are in the middle of their planning for a wedding later this year are unsure about what to do. Right now, it feels like a gamble to reschedule because there is so much uncertainty about the future. A lot of our clients are Non Resident Indians who were to get married in India in November and December this year. To them our advice has been to wait and watch and not make any major decisions just yet. Since we have time we can take that call by July or even August.
For couples that had celebrations lined up in April to July, domestically, at this time we recommend you move your wedding through August, and possibly into September with a clear understanding with all involved vendors that dates might be changed again if things haven't opened up by then. For International destinations consider postponing all 2020 weddings to 2021 because there are travel restrictions and bans on large social gatherings to limit the spread of the coronavirus and we don't know how long that might stay in force. Until there is a vaccine for the COVID-19, travel will continue to be a risk.
We have postponed all our weddings between now and July. Our clients are working towards new dates and we are working closely with the vendors to ensure that they are given priority.
We understand how uncertain, challenging and stressful this time is for couples. It is only natural for you to cry and vent. But remember as far as you have each other that's the most important thing and when the time comes to celebrate your wedding it will mean even more, knowing what you have been through together and survived.