After months of planning, stressing and the hectic wedding celebrations it is nice to have the honeymoon to look forward to. From the mighty Himalayan peaks to the unique back waters the Indian subcontinent has diversity like no other place on Earth. Therefore we chose to highlight our top 7 favorite honeymoon experiences that India has to offer for that once in a lifetime trip. These Indian destinations can easily compete with some of the best in the world.
Wildflower Hall, Shimla

Situated in the magnificent Himalayas, Wildflower Hall is a fairy tale luxury resort set in 22 acres of virgin woods of pine and cedar. Our favorite property by far this is a honeymoon couple's dream. Whether you choose to visit in summer or winter the hotel is perfect for all seasons.  You can enjoy beautiful views of mountains and valleys from the restaurants, chill out at the outdoor Jacuzzi or enjoy the heated swimming pool. Take leisurely walks on the trails winding through the fragrant pine forests and enjoy gourmet picnic hampers that accompany your explorations. For the adventurous the resort offers white river rafting, trekking, mountain biking, archery, billiards, ice skating (in winter) and golf.
Ananda Spa, Himalayas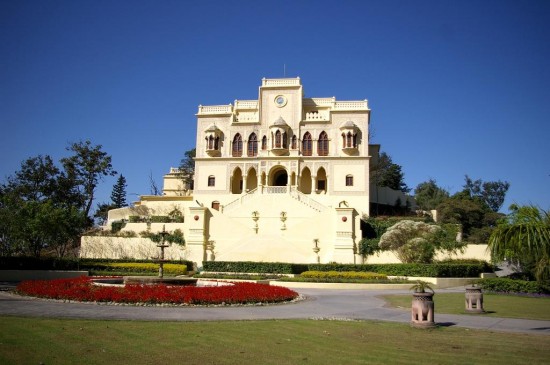 Located in the tranquil Himalayan foothills, close to the mythological cities of Haridwar and Rishikesh, surrounded by graceful Sal forests, overlooking the peaceful Ganga as it meanders into the distance this place will instantly relax you. Ananda will not only leave you both breathless with the enchantment of its surroundings but also assist with the much needed cleansing you might want after all the heavy food and wedding celebrations through the well-known traditional Indian wellness regimes of Ayurveda, Yoga and Vedanta. Amongst the host of activities you can do here our favorites are the Ganga Aarti and White Water Rafting.
Taj Safari, Madhya Pradesh

Taj Safaris are a perfect choice to experience the unparalleled beauty of the Indian jungle. With its towering, ancient trees, enchanting chorus of forest birds, and herds of gentle chital, this is a travel experience unlike any other. Enjoy twice-daily jungle drives, conducted in the comfort of an open 4×4 safari vehicle, direct from these unique and luxurious safari lodges – Mahua Kothi in Bandavgarh National Park and Bhagvan in Pench National Park, Banjaar Tola in Kanha National Park and Pashan Ghar in Panna National Park.
This is an unforgettable opportunity to glimpse some of India's most prized fauna and flora in their pristine surrounds. Test your spotting skills as Taj's naturalists take you on exhilarating game drives. Lookout for the shy sambar (large forest deer), identify the lodges' ten unique Star Birds, journey through ever-changing habitats and, if luck is on your side, catch a glimpse of India's most famous and endangered predator, the Bengal tiger!
Barefoot at Havelock, Andaman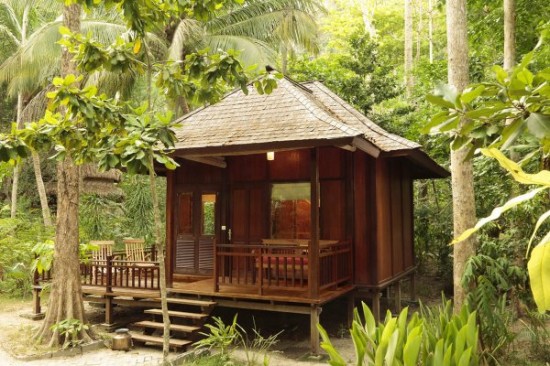 Visualize a world where you are surrounded by sun kissed white sandy beaches, azure crystalline lagoons, mysterious tropical rainforests, dazzling corals, a swimming elephant and spectacular starlit skies. In the captivating Andaman Islands, this visual transforms into a reality.
The Barefoot at Havelock resort consists of elegantly designed wood and thatch cottages and villas. Constructed using environmentally sensitive indigenous materials, this is the first and only ecologically friendly resort in the Andaman Islands. Set exclusively amidst pristine tropical forests, a honeymoon at the Barefoot at Havelock resort is an experience of a lifetime. Here, far away from the hubbub of the city life that you wish to leave behind, you will unearth the treasures of nature, discover the tranquility you seek and be charmed forever.
The Serai, Jaisalmer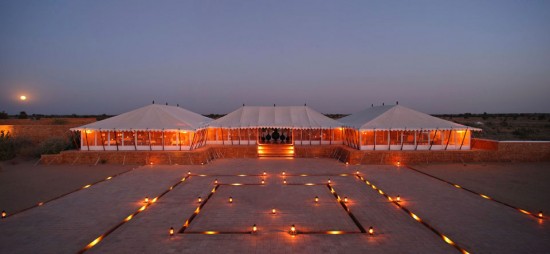 A luxurious desert camp and spa, close to the medieval city of Jaisalmer is a spectacular getaway. There is no better place from which to venture into the mystical environs of Jaisalmer or discover its fabled golden fortress. The 21 beautiful tents of The Serai, Jaisalmer are laid around a desert garden where the sounds of water, blend with early morning birdsong. Little else breaks what seems an almost other worldly level of peace, especially for those flying in from the traffic mayhem of one of the great Indian cities.
Tea and a sundowner on the dunes means a drive, racing chinkara gazellles skittering away in the distance or nilgai, blue bulls, nervily standing to watch the jeeps approaching. Once you are safely relieved of camel responsibility enjoy the homemade sandwiches, cakes and biscuits. Let's not forget the pink champagne to match the glowing evening sky before a return in the final minutes of twilight to a welcoming bar.
Spice Boat Cruises, Kerela

Time on a Spice Boat flows at a languid pace. Recline on the foredeck and slowly get into the natural rhythm of life. Still your mind and let nature work its magic on your senses. Hear the sharp music of the birdcalls and feel the gentle slap of water knocking at your door.
A short refreshing nap after lunch and the magic of the evening envelops you. Relax in an armchair with your favorite drink in hand and watch the sky change color, till it seems to meld seamlessly with the water. Then the stars make an appearance in the dome above. Frogs croak as the birdsong fades and countless fireflies light the path ahead. Dinner made in the traditional way and you come to something rare: the perfect end to a perfect day. Need we say more…?
Orange County, Coorg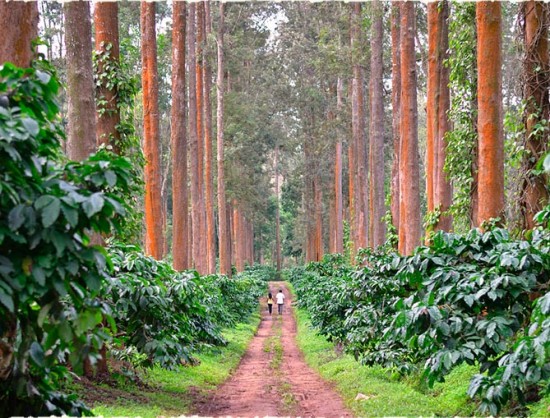 Imagine a 300-acre working coffee and spice plantation, working overtime just to keep you and your special other half happy.
Verdant dales and coffee scented vales conspire with hidden spice trails redolent with the perfume of pepper and wood notes, to make your interlude in a Private Pool Villa in Coorg, an ethereal experience whose scented memories linger on forever.