DivyaVithika Wedding Planners reveal their annual predictions for the hottest wedding trends on the horizon for this year.
From the right proposal to the best honeymoon destinations, we have you covered. Divya and Vithika give you a run down on the trends.
The Wedding Proposal: Proposals are getting more personal and unique; simply getting down on bended knee to pop the question now seems to be a thing of the past. In India the proposal trend is gaining momentum.  More men are opting to propose to their girlfriends with creative proposals even if they are having arranged marriages.
With the arrival of social media like Facebook and YouTube, guys are thinking outside the box.  More men are opting to document their marriage proposal by hiring professional photographers and videographers. Bollywood themed proposals are still the most popular and our personal favorite.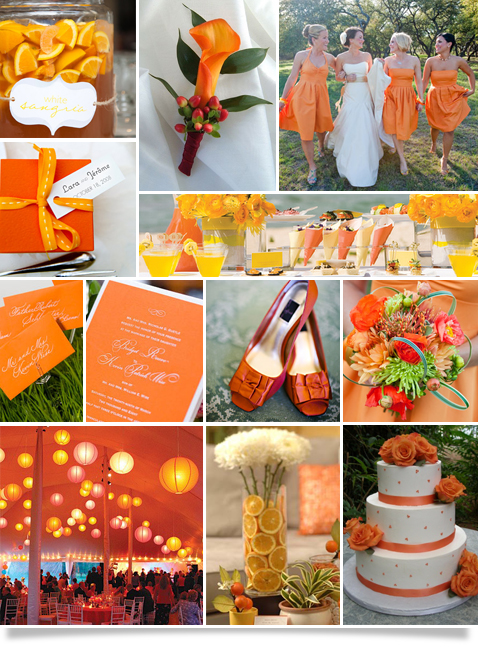 Wedding Branding – We love how weddings are going more and more in the direction of unique and ultimate personalization!  From personalized monograms to fancy websites couples are going for the whole shebang and branding their entire wedding . And why not? Branding your wedding from beginning to end is a sophisticated way to carry through a theme and/or color palette.
Wedding Stationary – We will see more and more couples getting very creative with the way they invite their loved ones. Video wedding invitations will be the way forward in 2014. There are a lot of advantages of these invitations. They are very personal, you get to know when your guests have seen your invitation, RSVP ing is much easier than the traditional way of doing it, and there are no hassles of postage or couriers that can be unreliable. Check this simple video invite we created for one of our clients.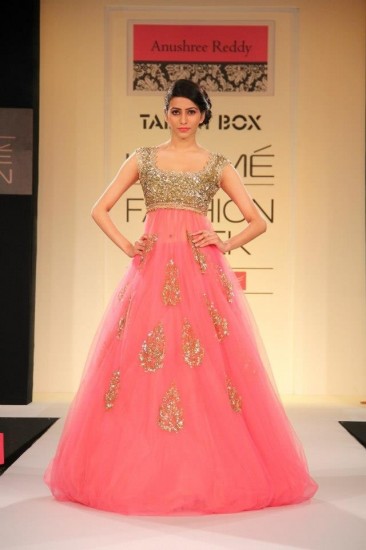 Wedding trousseau – Resort bridal wear will be big this year. With more beach weddings than ever designers will cater to bridal needs by designing clothes that are a classic fusion of East meets West with a good mix of traditional intricacies in modern silhouettes. Think gowns with ornamental trims, light weight and flowy saree and lehenga's in romantic shades.
Airbrush makeup – The New Year will see brides choose air brush makeup instead of traditional make up. In case you are wondering what is airbrush makeup? It is just a different way of applying foundation. The airbrush pixelates a fine mist of foundation on to the face resulting in a flawless, even, and long-lasting finish.
The reasons airbrush makeup is gaining popularity is not having to worry about bleeding makeup- retouches and most importantly getting make up on your dress. The makeup is long lasting and that means flawless photos.
Photo booths – are nothing new for weddings. What is exciting is that this year marks the entry of the slow-motion video booth. Using a special infrared camera, a videographer creates an amazing keepsake.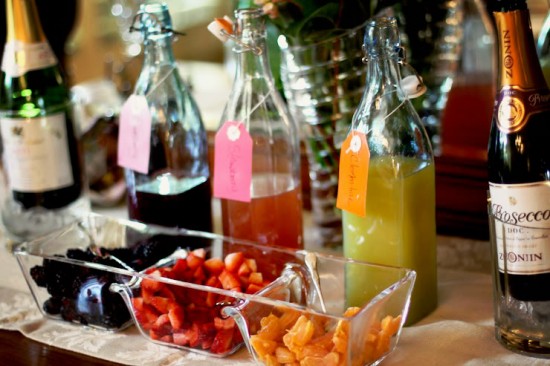 Food – Do it yourself bars are going to be very big this year.  Based on the event and the time of the day choose from different themes like mimosa bars for afternoon mehendi parties, popcorn bars for a fun sangeet and fruit bars for the dessert at the reception.
Another big trend this year is the late night snack after dinner. Couples love incorporating their favorite late night snacks to their wedding party." After everybody's been fed, the couple will send out trays of fun food – like pizza, tacos or mini idli's. This is generally for the younger crowd looking for a snack after dancing and drinking."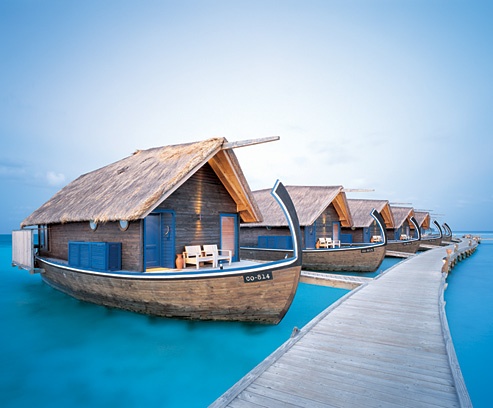 Hot honeymoon trends – As a new generation of tech savvy couples take their age old traditional vows they bring their own desires and tastes into their honey moon plans. Armed with their Googlemaps and information from sites like Trip Advisor honeymooners are choosing to venture to less travelled destinations like Morocco, Costa Rica and Turkey. More and more couples will look for interest specific destinations like Paris to experience the culinary delights, a cruise down the river Nile for an intimate cruise or a safari in Africa for an adventure of a life time.
However the unfavorable exchange rates will see more couples opt for honeymoons within India and thank god we are blessed with some amazing choices.