Wedding chair decor is one of the most overlooked details in weddings. Whether it is at your reception or at your ceremony, dressing up your chairs will take your event decor to another level.  Use these chairs as a focal point at your wedding or as a complimentary addition to your wedding decor. With a little inspiration you can find endless range of variations and ideas to dress up your wedding chairs according to your wedding style, theme, and budget.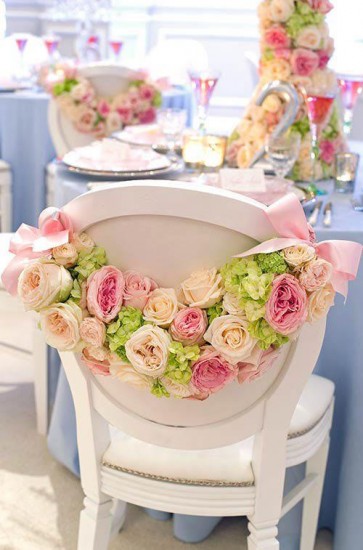 Choose flowers if you have pretty chairs. This flower arrangement by Philippa Craddock adds a touch of romance and gels perfectly with the overall decor.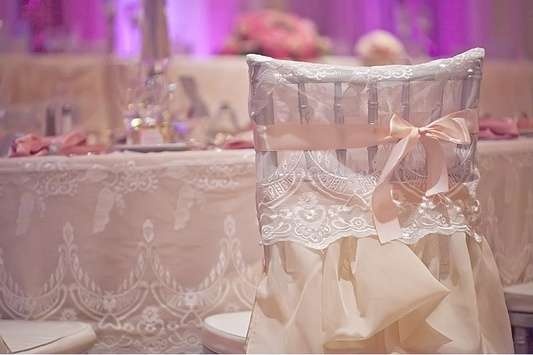 Captured by photographer Julie C Butler this lace and bow chair creates a soft delicate look that is adorable and a perfect place to seat your wedding guests!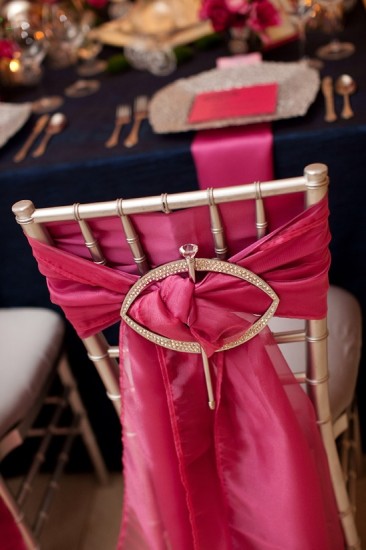 Love this chair sash! The little jewel adds an extra bling to your party. Occasionsonline.com's hot pink sash can also be used to dress up your traditional banquet chairs.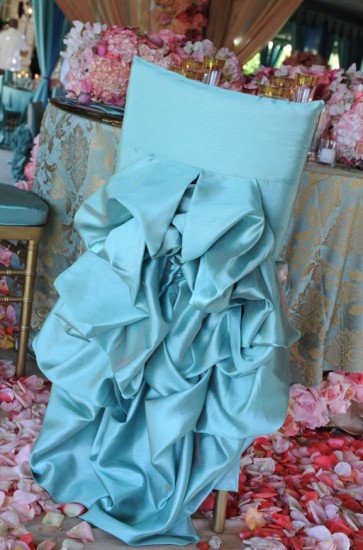 Layers of ruffles are a great way to create a chic and elegant look. This Tiffany Blue design from weddings romantique is a show stopper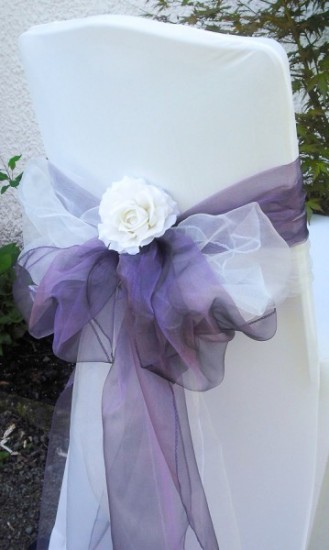 If you are using the traditional banquet chair then try combing two colors. Use tulle instead of heavy materials like silk and complete the look with a single or a small bouquet of flowers
There are so many more ways to add a little something to your wedding chairs. Use your imagination and have fun. For more idea's checkout https://www.pinterest.com/dvweddings/wedding-chair-decor/