Of course there's something special about getting married against a backdrop of mountains, sunny beaches or ancient palaces. As gorgeous as these locales are, don't forget the legwork that goes into planning a destination wedding. After all, there are more practical considerations to take into account like the weather in your chosen location, ease of connectivity of flights, availability of variety of accommodations among of host of other things.
As wedding planners in Bangalore, a lot of our clientele come from various parts of world to get married in this beautiful city. We used to wonder why they chose Bangalore instead of destinations like Rajasthan and Goa. But over the years we realized Bangalore is one of those rare cities which gives you all the comforts of a big city at the same time as adding the unique charm of a destination wedding.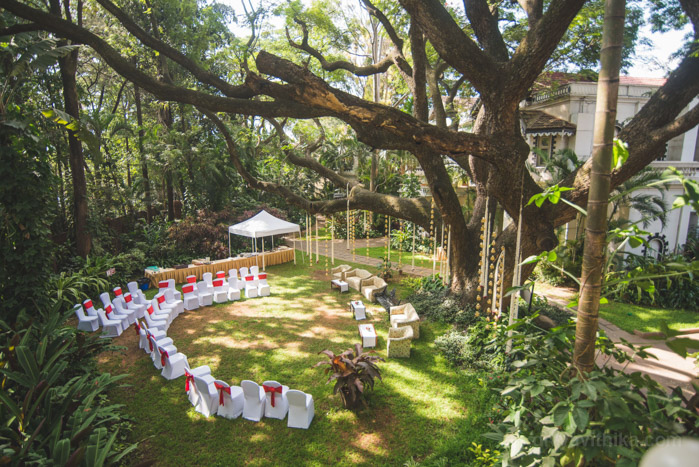 Connectivity
You don't want to tire your guests with multiple layovers before they even check-in.  Easy accessibility and good connectivity plays a key role in choosing the right destination. Bangalore is well connected by air, rail and road. In fact Bangalore's Kempegowda International Airport is rated one of the best airports in the country.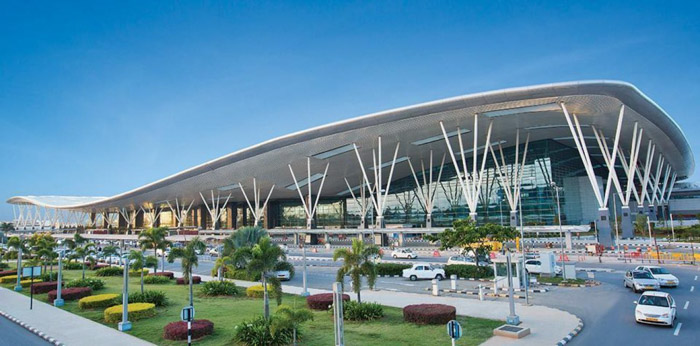 Weather
One of the most important factors to consider for your destination wedding is the weather. For Bangaloreans, the city's weather is a badge that we wear with pride. It is pleasant pretty much throughout the year. When it gets too hot, the rain gods are kind enough to throw in a shower for a few minutes and it is back to lovely, enjoyable weather. So while the rest of the country is baking during the summer months or freezing during the winter months you can avoid weather issues altogether and get married in Bangalore with its pleasant weather year-round.
The best weather in popular vacation destinations like Rajasthan and Goa tend to correlate with the tourist season, when there are typically more crowds, fewer hotel and venue availability, and higher rates all around. Given that Bangalore is not your typical tourist destination it is easy to find availability all year-round.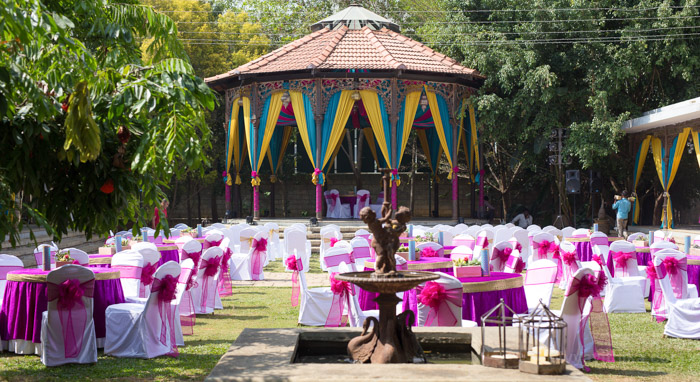 A Large Variety of Accommodation Options
Bangalore has a large inventory of rooms and you can choose from a host of options. There are modern designer hotels through to those with colonial charm dating back to the 1800's. Give your guests an experience of staying at a large ancestral home or enjoy the palace feel in the heart of the city. Apart from five star hotels, you can choose from boutique hotels, service apartments, bed and breakfasts and everything in between. Whether you are paying for it all yourself or your guests are paying for their own accommodation we can't stress enough on how helpful it is to have great options in all budget ranges.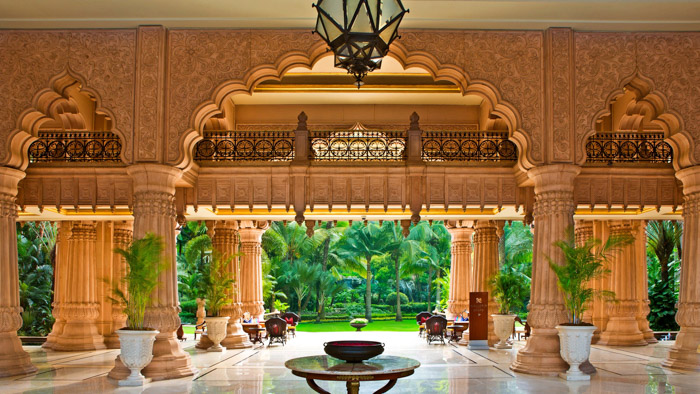 Choice of Different Kinds of Venues
Your wedding location sets the mood for your celebrations and it is very important to prioritize a venue that goes well with your overall vision. 'The Garden City', Bangalore, is home to some of the best open air wedding venues. Choose from the iconic Bangalore Palace to add a touch of royalty or the Taj West End Hotel with its old world colonial charm. Go for Tamarind Tree if you want the feel of a traditional ancestral home or one of the many lush green farm houses for the garden feel. What we can guarantee is no matter where in Bangalore you get married you will take back great memories and beautiful photographs to last a life time.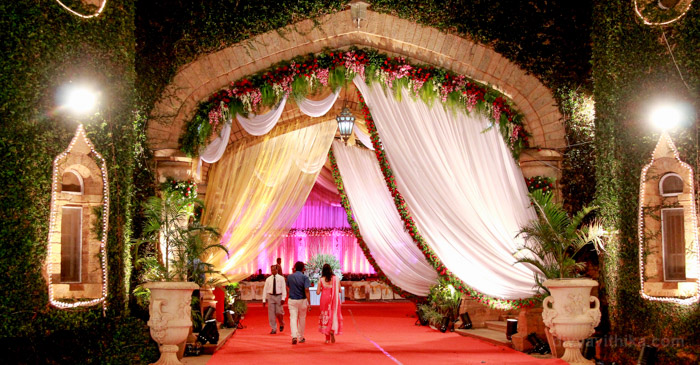 Availability of Vendors
Local suppliers are very important in making your wedding both stress free and memorable. Flying vendors into remote destinations can be a logistical nightmare and very expensive. Luckily Bangalore boasts some of the best talent in the country. From a variety of caterers, great wedding planners, makeup artists to photographers and decorators. This city has it all.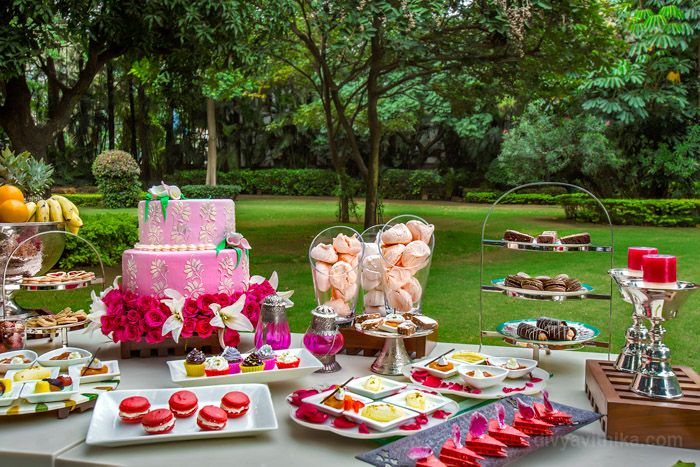 What Activities Does Your Destination Offer?
Bustling with restaurants, pubs, discotheques and shopping malls, the city of Bangalore truly has something to offer everyone. Bangalore has the largest number of pubs in the country and is called the pub city, as well as the Garden City and the Silicon Valley of India. Alongside the modern city is an older Bangalore which is great to explore for its ancient temples, bustling markets, lakes and parks, palaces and forts and gracious bungalows all remnants of a bygone era.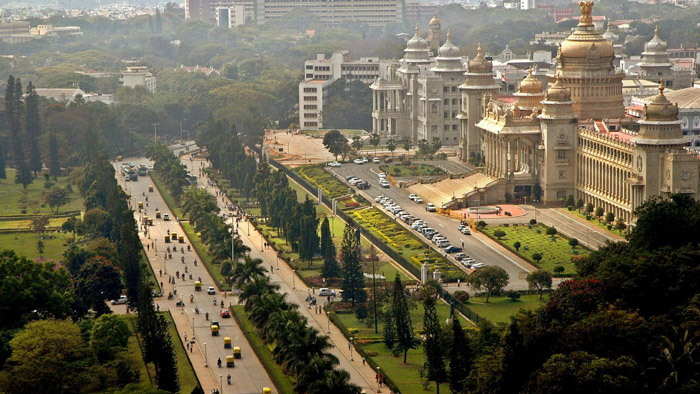 With its inherent cosmopolitan feel the city has no language issues with people from all parts of the country calling it home and a thriving international community. Laid back and welcoming the city is safe, easy to get around and friendly. For those of your guests who have come a long way and want to explore further, the coffee plantations of Coorg and Chickmanglur or the historic city of Mysore are all within half a day's drive.
Guests travelling far and wide will thank you for choosing a wedding destination that is convenient to get to and has plenty to offer. For further help planning your dream wedding you can reach us here.