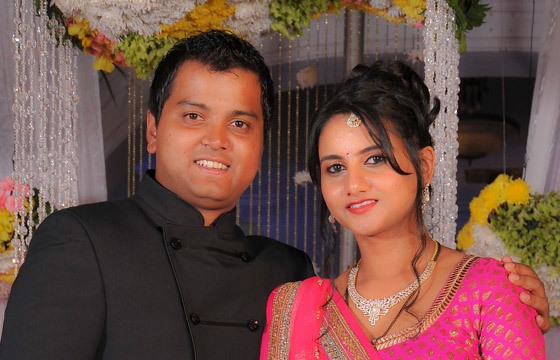 A Valentine's Day special! Vikram and Deepa tied the knot and sealed their love for each other on this day of love.
The celebrations started with a fun sangeet which not only saw the bride and groom ziggy wiggy with each other but also their parents and cousins joined in the fun. This was followed by a simple but very meaningful wedding ceremony at the Iskcon temple.
No expenses were spared for the reception evening where the guests not only enjoyed drinks and hors d'oeuvers in the mist of beautiful decor in the gardens of Jai Mahal Palace but also relished the scrumptiously laid out Mangalorean buffet. The event was attended by 5000 people among whom were some of the most well known names in the society who blessed the beautiful couple.
Divya and Vithika were pleased to be a part of this wonderful event and help with all the planning that it takes to put together an event of this magnitude.