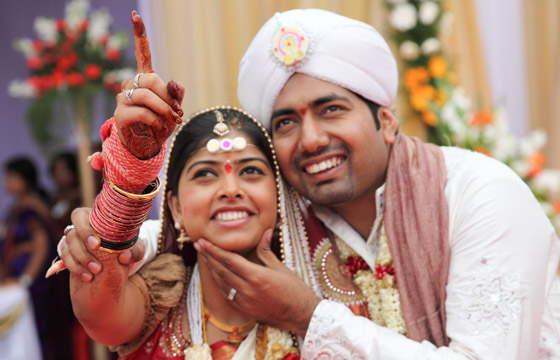 Vikram and Hema just had the most beautiful wedding that we think Tumkur has ever seen. We were privileged to be involved with the whole process.
By the end of the three months that we worked together we were one big happy family.
Clothes was one of their main focus and we worked with four designers with completely different styles to create a complete trousseau for not just the bride and groom but also for the parents, brothers, sisters, uncles and aunts.
This wedding was a special one for us. We wish Vikram and Hema the very best for a wonderful future ahead.