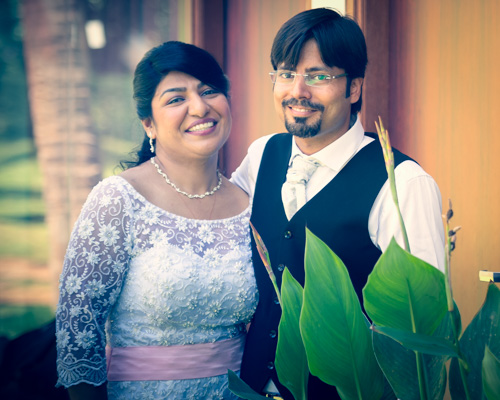 Bobeena and Rajdeep had the most beautiful wedding at Elements in Bangalore. We decorated the beautiful garden in dainty lace with shades of pink, white and green flowers. The overall theme was very western, classic and romantic. We used some lovely bird cages, lots of exquisite fabric and wispy chair covers in lavender. The beautiful flower girls in pink, the white and pink petals strewn down the aisle, the delicate butterfly favor boxes and the intricate wedding cake added an aura of magic to the celebrations.
Given that this was across culture wedding – Bobeena is Christian and Rajdeep's family are strict vegetarians from Rajasthan we made sure the catering was organized in such a manner that everybody enjoyed the meal without any confusions.
Thank you Bobeena for giving us a chance to help create some beautiful memories for both your families.
Photo credits www.anoop.photography