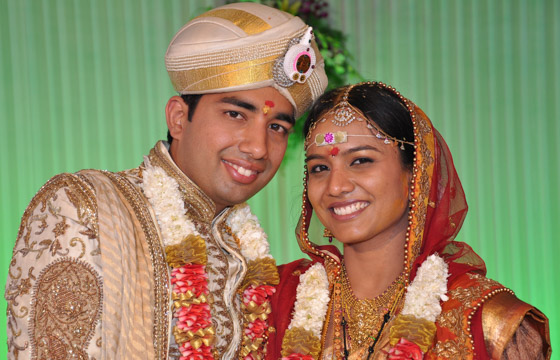 In November 2011 Divya, Vithika and their team helped the Bavikatte family plan their 11,000 guest wedding for Akshay and Nivedita. The wedding was especially close to their hearts as they had previously planned the wedding of the elder brother Vikram and knew the family very well.
Their team sourced and managed a variety of vendors including clothes designers, wedding invitations, honeymoon travels, photographers, makeup artists, mehendi artists, choreographers, decorators and florists.
Also during the wedding Divya and Vithika were contacted by the USA's weekly news show "60 minutes" about a piece on India's affection with gold and with the Bavikatte family's persmission the "60 minutes" team attended the wedding. Video of their news piece includes many shots of the wedding. Click here to see the 60 Minutes video.
Akshay and Nivedita are a beautiful couple and it was a pleasure for Divya and Vithika to be part of this wonderful family.